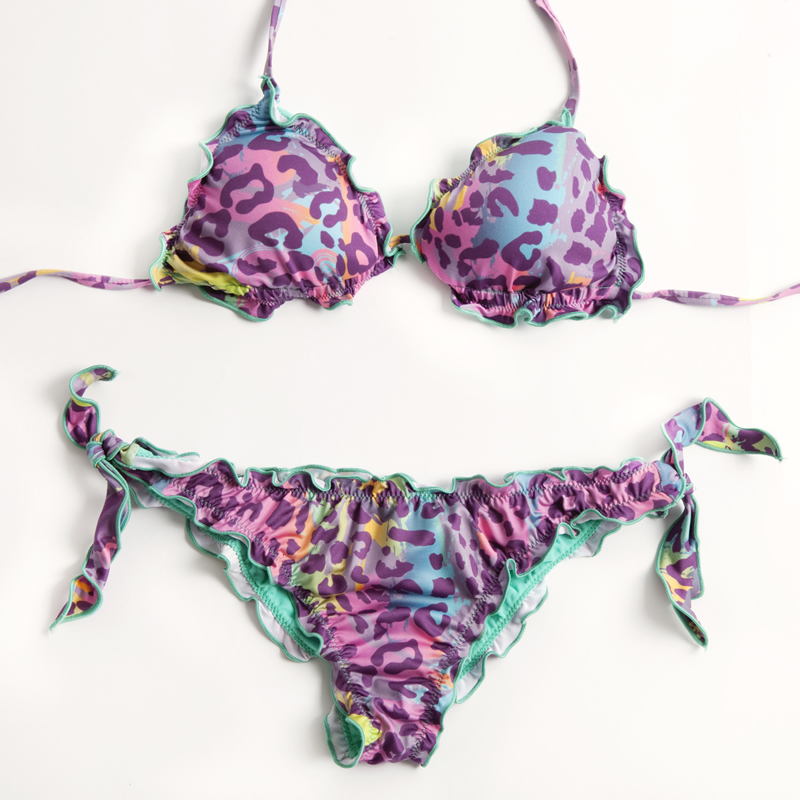 Manca ancora qualche mese, ma l'estate si avvicina, inesorabilmente. Non vale la pena farci trovare impreparate per ciò che riguarda il beachwear. A questo proposito, oggi vi parliamo di un brand, Be-Bikini, che per la bella stagione 2015 ha recentemente presentato i suoi nuovi costumi di bagno. Be smart, be fashion : questo il claim della campagna.
L'ispirazione di questi modelli prende spunto direttamente dal Brasile. Non solo le sue splendide spiagge e il carattere sempre allegro dei suoi abitanti. Troveremo infatti anche i colori sgargianti e accesi che contraddistinguono i loro look. Be-Bikini promuove anche un corretto stile di vita: affrontare la prova costume in forma significa non solo indossare senza timore il costume da bagno, ma anche prevenire malattie, dimostrarsi in forma (interiormente ed esteriormente) ed essere sicure di sé stesse.
Capi seducenti e gusti raffinati quelli mostrati nella collezione per l'estate 2015. Il corpo è un tempio sacro e per questo il motto be smart be fashion non prende in considerazione soltanto l'aspetto esteriore, ma anche quello spirituale. Il lifestyle Be-Bikini ha preparato per noi una sequela di nuovi modelli. Scopriamoli insieme!