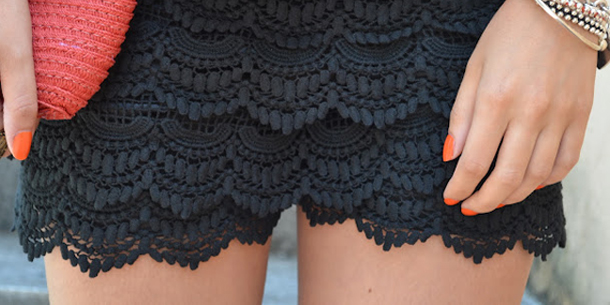 L' Estate ed il caldo ci portano finalmente a voler scoprire le gambe e mettere da parte pantaloni e gonne lunghe. La regola però rimane sempre la stessa : farlo con stile. I classici shorts semplici (ed un po' banali) ? Meglio lasciarli nell'armadio, perchè la moda dell'Estate 2012 richiede molto di più.
Siete ragazze romantiche ? Allora la soluzione per voi non può che essere un pantaloncino in pizzo, proprio come quello proposto da Is Fashion My Passion?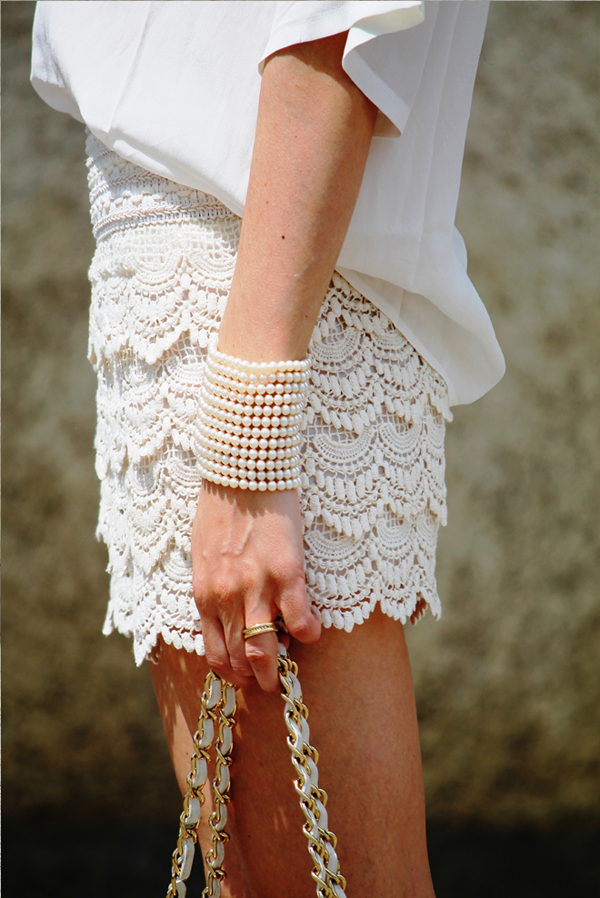 IS FASHION MY PASSION
E se amate il pizzo, ma la versione chiara proprio non vi va giù, The Chic Attitude ci mostra una versione di short in pizzo nero decisamente accattivante.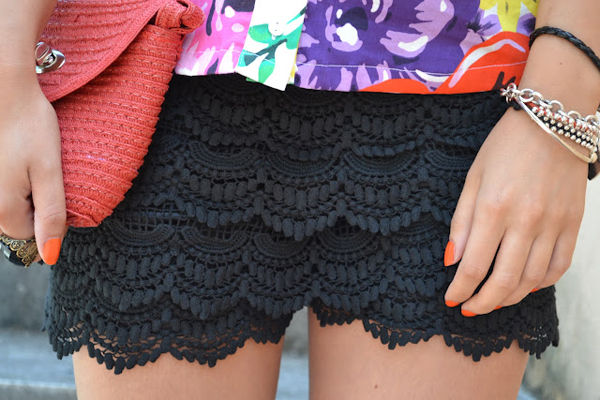 THE CHIC ATTITUDE
Per le anime avventurose e per le amanti dello stile safari possiamo apprezzare  la versione sabbia di Only Shopping Blog. Estremamente chic.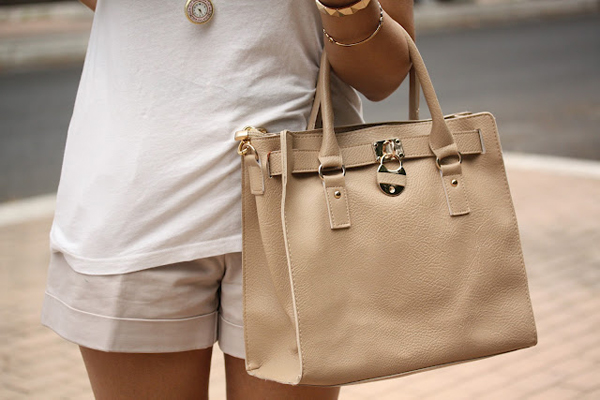 ONLYSHOPPINGBLOG
Per le amanti dell'America invece c'è la versione Flag di Purses and I.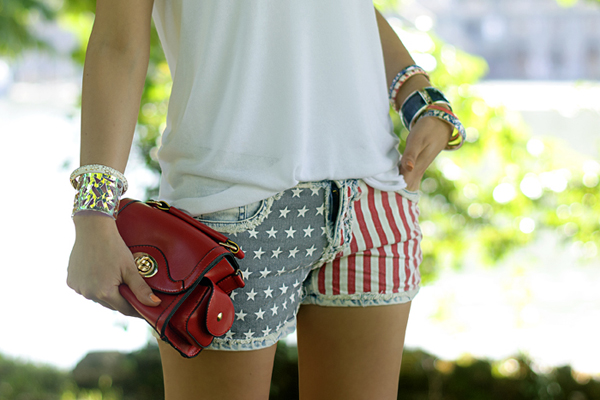 PURSES AND I