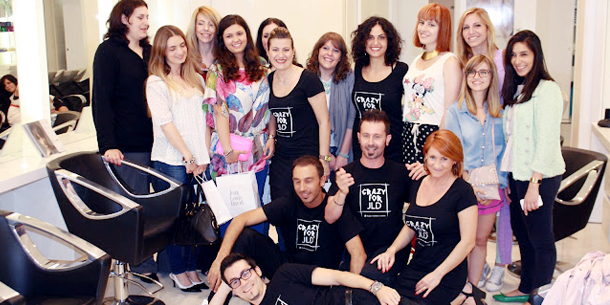 Con l' arrivo dell'estate si accende l'interesse per il beauty e per i suoi trend estivi. Tecniche, colori e forme che riguardano il make up, il corpo ed ovviamente i capelli.
Vi segnaliamo un evento molto interessante che ha visto coinvolte le fashion blogger italiane invitate nel salone di Jean Louis David, per scoprire ed approfondire – appunto – le nuove tendenze.
Presenti all'appuntamento: Fashion Deliz, The Curly Way, The Chili Cool, Fashion Sinner, Lady Marian World.
Se siete curiose di sapere come si è svolta la giornata,  vi consigliamo di vedere il post completo su BeautyBlogger.it e sui blog che vi abbiamo indicato. Ne vale la pena !
Foto scelte dai blog:
The Chili Cool
The Curly Way
Fashion Deliz